BEST UNDERWATER CAMERAS OF 2020: COMPACT CAMERAS
Compact cameras are some of the best cameras for shooting underwater, as they are often easy to learn, easy to dive and travel with, and less expensive than their SLR counterparts, while still yielding outstanding image results and fast shooting speeds. Backscatter compiles this guide every year to eliminate the hassle and headache of trying to pick the best compact camera and underwater housing for your photo and video needs. Whether you are just getting started with underwater photography or are already an experienced image maker looking for the latest compact rig, this roundup of the best current compact cameras for underwater photography is the best resource online to find the perfect underwater camera.
Because the field of compact cameras changes extremely rapidly, this article will be updated continuously as new cameras are released. Last updated April 2020.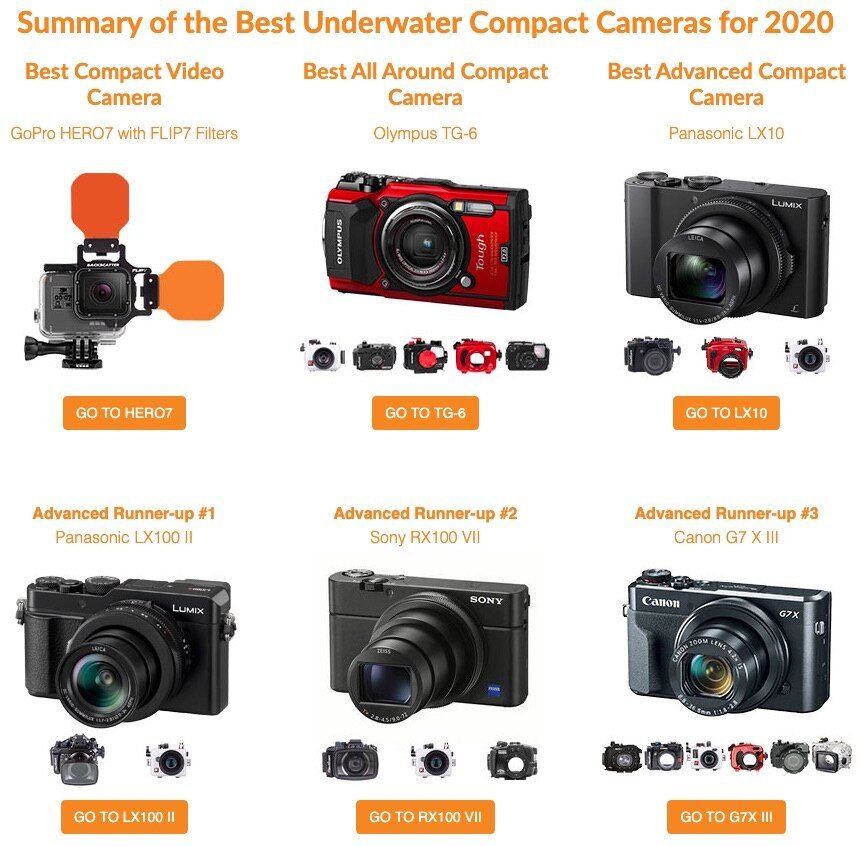 CLICK HERE TO LEARN MORE