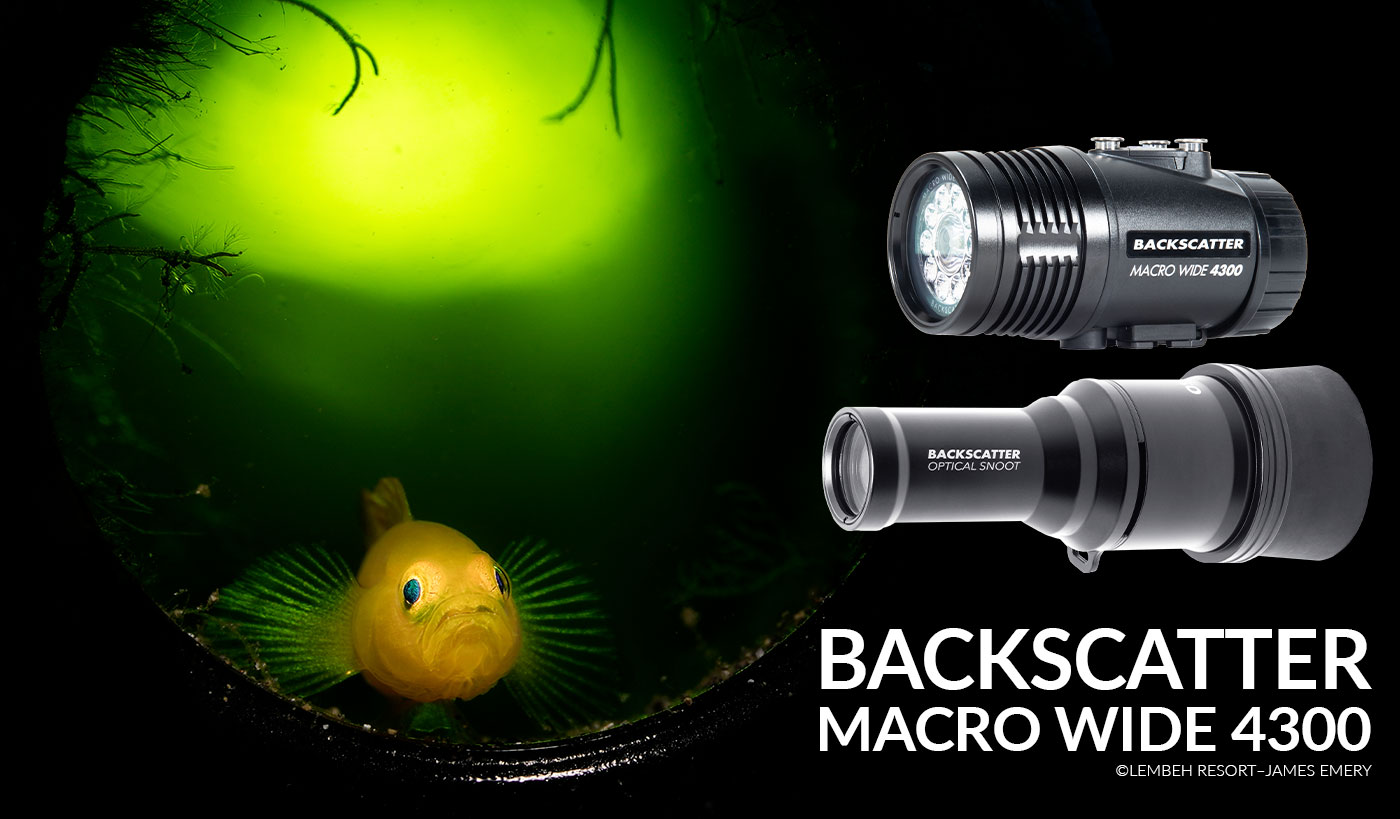 Best Underwater Video Light - The Backscatter Macro Wide 4300 Has You Covered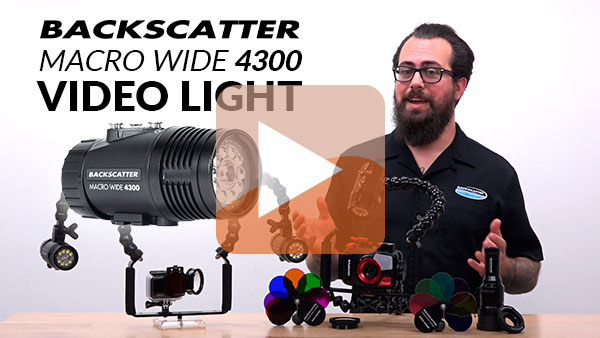 Watch our video breakdown of everything you need to know about the Backscatter Macro Wide 4300 Video Light.
The Ultimate Compact Video Light for Macro, Wide, and Snooting
The Backscatter Macro Wide 4300 Video Light is the ultimate video light for any video or photo shooter. Its compact size is great for travel, it's versatile for macro and wide shooters, and offers practical signaling options usable on any dive that goes way beyond a simple SOS pattern.

The small size and simple control set of the Backscatter Macro Wide 4300 Video Light make it travel friendly and easy to use.
The 4300-lumen wide beam is great for compact camera shooters looking for a small compact light that has a bright output for wide angle video.
The 1400-lumen macro beam has been tailor-made for macro video shooters for all levels, from GoPro and compact all the way to full-frame SLR and cinema.
Photographers looking for a focus light have plenty of power, plus a red mode for night time to avoid spooking critters and avoiding "the swarmies" from congregating all over your light and ruining the shot.
Divemasters and guides will love the Alert and Beacon modes to get a diver's attention and to mark off locations on a night dive.
Read on to learn all of the features and various uses for this highly versatile light.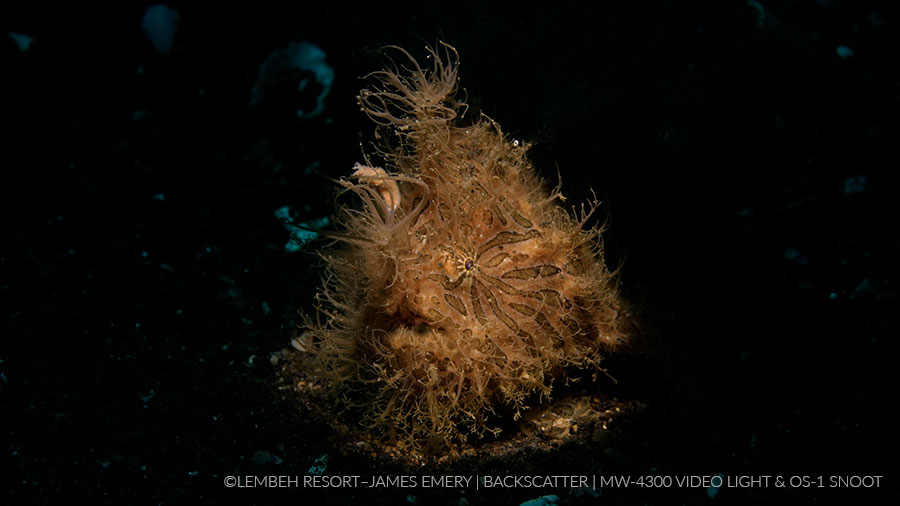 Even though this is a video light, it's bright enough to knock out ambient light during the day time, even when shot with a snoot.

CLICK HERE TO KEEP READING