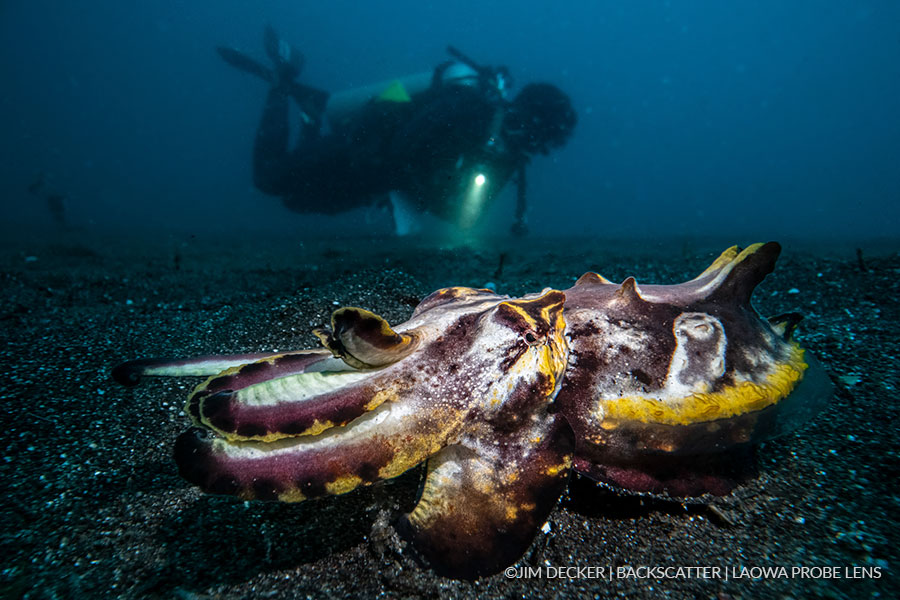 Tracking a subject on the move with manual focus, lighting with a snoot, and with a secondary subject in the background made for a very challenging shot with this cuttlefish. Over 90 shots later, the effort was worth the end result.
A 24MM WIDE ANGLE LENS DESIGNED FOR MACRO
"Whoa! What is that thing?!?" is the most common question I get when people see the Laowa Venus 24mm ƒ14 Macro Probe Lens on my underwater camera rig. The best way to describe it is a super macro lens with a wide field of view. It has a minimum working distance of less than an inch with a 24mm lens field of view. At minimum focus, the reproduction ratio is twice life-size at 2:1, which is equivalent to using an SLR macro lens with a +10 to +12 diopter. This lens is all about serious macro capability, but with a much wider field of view. Commonly referred to as a "bug-eye" effect, it can lead to some very interesting shots.
The lens has an LED ring light surrounding the lens element that requires a battery pack to operate. While the battery pack fits inside the housing I used, there is no way to control the light output — I would have had to turn on the light before sealing up the housing with no option to turn it off underwater. Due to this lack of control, I decided not to use the light for the limited amount of time I had to shoot this lens.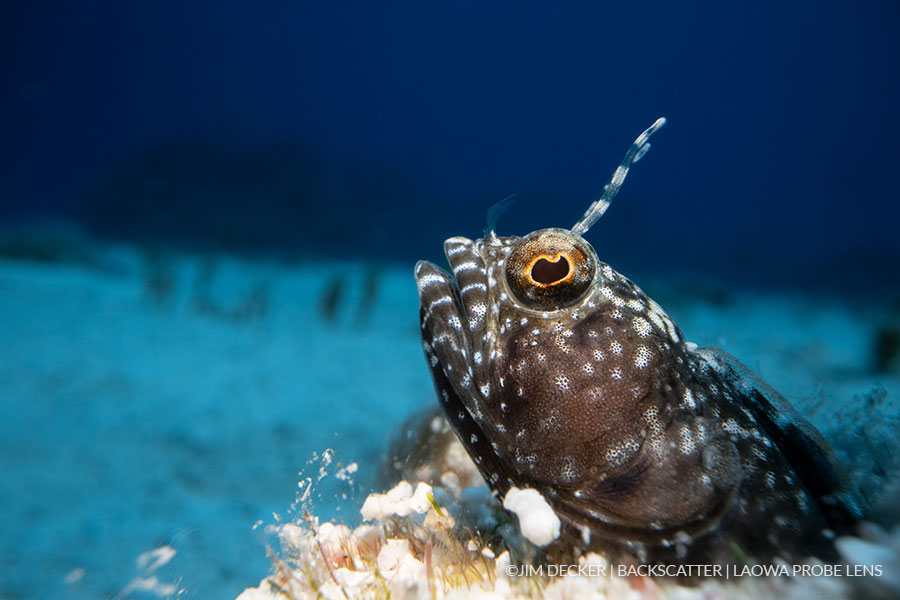 With a normal macro lens and a +10 diopter, this blenny would take up the whole frame. Being able to capture tiny macro subjects while still showing their surroundings makes for a whole new perspective with the Laowa Probe Lens.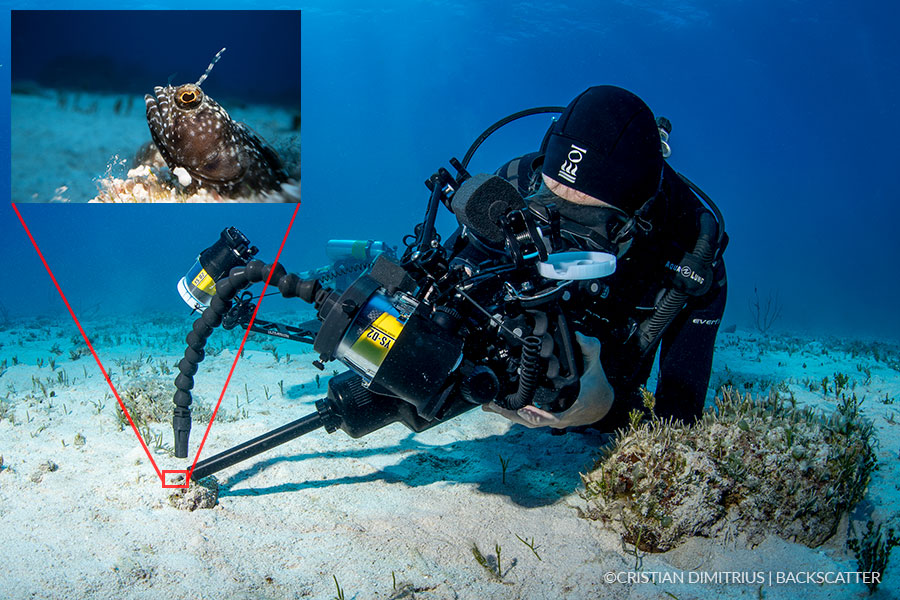 Behind the scene shot using the Laowa Probe Lens to get the previous image.