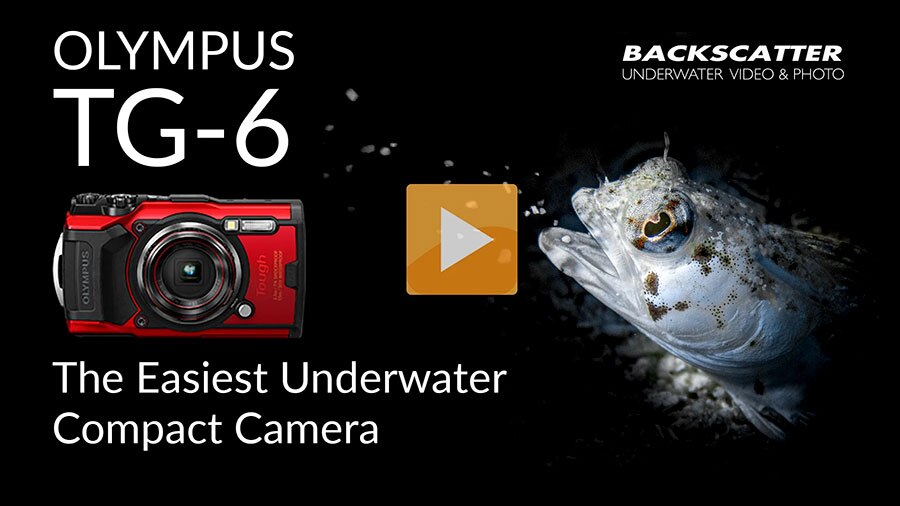 See why we think the Olympus TG-6 is the easiest camera to get great results with underwater in our video breakdown.

We love the Olympus TG-6 for its extremely simple operation, outstanding macro ability, and the great image quality produced in both photo and video. It's our pick for the Best All-Around Underwater Compact Camera in 2019, and it's an ideal camera choice for not only beginners but also SLR shooters that are looking for a backup or macro-specific camera.
In this article, we'll break down what makes the Olympus TG-6 so easy to use and how to get great photos and videos with it. We'll look at some of the advanced features that allow for more control and creativity in your images.
We believe that every underwater photographer could benefit by having an Olympus TG-6 in their kit, so read on to learn why!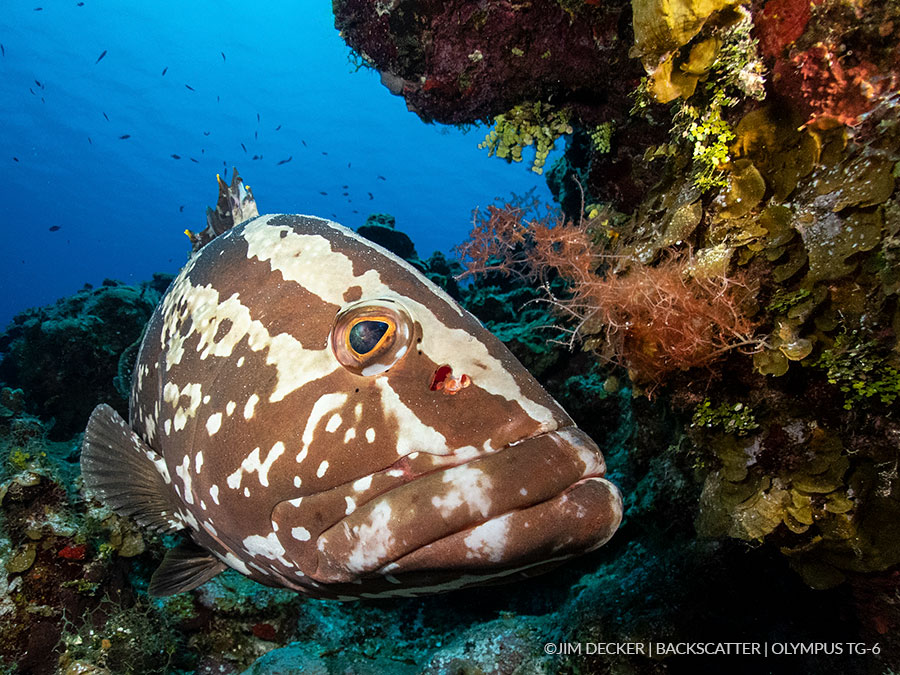 The Backscatter M52 Wide Angle Lens lets you get very close to the subject but still lets you see this groupers habitat.