---
---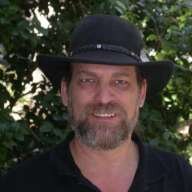 Location:

Occupation:

Licensed psychologist in private practice
Dr.B
Solo Diver, from Athens, GA
Dr.B was last seen:

Feb 18, 2020
Loading...

Loading...

About

Location:

Occupation:

Licensed psychologist in private practice

Gender:

Male

Certification Agencies:

PADI, NAUI

Dive History:

Cayman, bonaire, roatan, cozumel, florida (keys, springs, west palm), cancun, the pool, the bathtub...;-). I have started with photography ( expensive!!), and have about a 3% success rate. I especially love night dives and photography. So far i am totally recreational, since i can only afford a couple trips/year. I did do a cenote dive, which was great, but learned enough to know i don't know enough to do caves (it was 'guided' by a 'pro', and was awesome, but i'd need real training and equipment).

Certification History:

I first trained in about 1971, using navy manuals and pretty archaic equipment. Didn't get certified-i lived in landlocked Calgary, Canada, and was too young to travel. I got certified AOW in 1998 in west palm, but as i was in school, no money to follow up. Started diving more regularly 2008, got a bunch of add-on certifications, that i recognize are minimally meaningful in terms of actual competence. Next year/trip planning on nitrox [got the Nitrox at the Roatan Invasion] and solo diver (if I can swing it all).

Certification Level:

AOW, Nitrox

# of Logged Dives:

100 - 199

Dive Classification:

Just An "Average" Diver

Years Certified:

Ten Or More Years

Dive Equipment:

Almost all Zeagle: eg, stilleto ltd, ZX-50D, envoy deluxe, etc.. (I like the logo, and believe it's pretty good quality). Got a pony rig but haven't used it yet.

Rebreather Experience:

I'm 57, male, divorced, 30+ kids (smile: two mine, one my (ex) wife's, and we had 30 foster kids. No kids around me now, though). I dropped out of school at 15, as i had other intersts

. Got into electronics at 18, started first family at 20. I went back to school at 35 - got my GED, BA, MS, PhD and a post-doc masters over the next 12 or so years. Though I'm a committed introvert, i now drink coffee and talk to people for a living. Works for me!

Interact

Loading...