---
---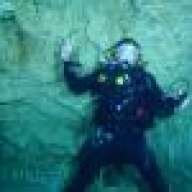 Birthday:

July 18

Location:

Occupation:

own roofing business
Loading...

Loading...

About

Birthday:

July 18

Location:

Occupation:

own roofing business

Gender:

Male

Certification Agencies:

padi/TDI/SDI

Dive History:

st.luciaJan/Feb2006;cozumelJan/Feb07,08;comox B.C.April08;Nanaimo+CancunJuly08;NanaimoSept08;St.LuciaNov08;ManzanilloDec08;CozumelJan/Feb09

Certification Level:

aow,nitrox,drysuit,rescue,master scuba diver

Dive Classification:

Experienced Diver

Years Certified:

Six - Ten Years

Dive Equipment:

zeagle VI,2 Aqualung Legend LX Supreme long hose config, Tec 3 double reg sets, long hose config. Zeagle brigade,Apeks BP/wtx3 and wtx4wings,Deep Sea Supply Bp/W, Jet fins, Pro Force Fins, 2 Pinnacle 3mil wet, Henderson 5mil and DUI 350 drysuit. 2 VT3 ai.VR3. SPG. halcyon can light, Photon Torpedo, Scout, several backup lights. Halcyon6ft sausage; 1 orange and 1 yellow on spools. titanium knife and scissors and bc blade. 4 alum 80 tanks, double steel 80. Canon S95/Fix housing, Inon flashes, Top Dawg video set. 3Armour dive luggags bags/rollers, 2 armour gear bags/rollers

Rebreather Experience:

I am a young empty nester, my chocolate lab took over nicely. He's actually smarter than most of my friends, and better looking.

Interact

Signature

In judging others a man labours to no purpose, commonly errs, and easily sins, but in examining himself, he is always wisely and usefully employed.

Thomas A Kempis

[countdown=06/12/2011 12:30 AM]Count down:[/countdown]until Kev's on Coz

[countdown=2/12/2011 12:45 AM]Count down:[/countdown]until Kev hits Coz again




Loading...