---
---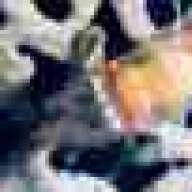 Home Page:

Location:

Occupation:

Teach scuba lessons for the discount, and work on
fsa
NAUI Instructor, from Midwest
fsa was last seen:

Mar 2, 2011
Loading...

Loading...

About

Home Page:

Location:

Occupation:

Teach scuba lessons for the discount, and work on

Gender:

Male

eBay User Name:

fsahog

Certification Agencies:

YMCA/NAUI/PADI/NSS-CDS/NACD/IANTD/TDI/DEEPInc

Dive History:

Junking, eastern seaboard; caving, florida and Q. Roo; kelp, Catalina; teaching, eastern quarries and pools.

Certification History:

Open water with YMCA. Cluster of YMCA/NAUI, instructor with NAUI. Wreck with NAUI/PADI, cave with NSSCDS/NACD D. Fox & C Sutton (dec); mix with S. Exley (dec) then TDI and instructor for same. also did DAN (O2/CPR) and did Va EMT for better care of divers on trips. First responder and all that.

Some know that I am now semi-retired and no longer indulge my lust for going places under water with small dark holes in them. Well, what can I say.. Some may notice that key figures in my training are also listed as (dec). Please understand there is no direct casuality although I must admit they are also not entirely UN-related, either.

Certification Level:

Instructor and advanced class author for NAUI

Dive Classification:

Instructor / Assistant Instructor / Dive Master / Dive Con

Years Certified:

Ten Or More Years

Dive Equipment:

Current:
Regs: Poseidon Odin/5k & Scuba Pro
Exposure: tailored skin-in neoprene, Poseidon Uni
Fins: those heavy rubber power jobs
Mask: clear and wide view
Snorkel: only when they make me
Past:
Lots.

Rebreather Experience:

Diving Rebreathers Since:

1996

YMCA Open Water while in college. Light diving until I blew a knee while skiing out of bounds at Alta with a friend in 1989. Visited Turks and Caicos in 1990 (club med) and then sought advanced training through the 90's. Enjoyed considerable junking off NC coast and in the weekds off Catalina. Pursued caving, completed full cave and specialties with Dale and Carl (dec). Learned mix from Sheck (dec). Explored in N. Florida and Quintana Roo (cudos to Villas de Rosa). Continued diving through the 90's. Tapered off at the turn of the century as work became more demanding and my personal life became more a priority. Remarried, and with two young boys, my risk tolerance is much different.

Undergrad: Kenyon College, Honors Chemistry.
Grad: Purdue University, Chemistry
Work: IT; Information Assurance

Interact

Signature

Esse quam videri

Loading...