---
---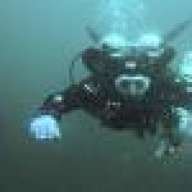 Last Activity:

Jun 20, 2021
Joined:

Nov 12, 2006
Messages:

1,112
Likes Received:

78
Media:
Mayor
Photographer, from Northeast USA
Mayor was last seen:

Jun 20, 2021
Loading...

Loading...

About

Location:

Gender:

Male

Certification Agencies:

PADI, NAUI, SDI, TDI, PSAI, PDIC, GUE

Dive History:

Paradise Island Bahamas, St Thomas USVI, St John USVI, St Croix USVI, Cozumel MX, Provo Turks & Caicos, Key West USA, Key Largo USA, Northeast USA.

Certification History:

PADI: OW, Rescue Diver, Emergency Responder, O2 Provider, Enriched Air

NAUI: AOW, Training Assistant
Diver

SDI: Dry Suit Diver

PDIC: Tek Prep Diver, Tek
Diver 22%-100%

TDI: Intro to Tech, Decompression
Procedures Diver, Advanced
Nitrox Diver 22%-100%

GUE: Fundamentals Tech (Bob
Sherwood Founding Member)

PSAI: Intro to Tech, Advanced
Buyancy Control Trim & Technigue Demonstration Diver (In Training Manual) Decompression Procedures, Advanced Nitrox 22%-100%, Technical Dive Master
Candidate (under International
Training Director Trace Malinowski)

GUE Tech 1 (Sherwood) 2012

Certification Level:

Tech

# of Logged Dives:

500 - 999

Dive Classification:

Instructor / Assistant Instructor / Dive Master / Dive Con

Years Certified:

Ten Or More Years

Dive Equipment:

Halcyon Harness / Stainless Steel Back Plate
Halcyon Single Tank Eclipse 40 Wing
Halcyon Single Tank Adaptor / 6lb Weight
Halcyon Double Tank Evolve 40 Wing
Highland Millwork Bands
Halcyon Bands
Suunto Compass SK7 / Deep Sea Supply Bungee Mount
Halcyon 21 Watt Primary Light
Halcyon Scout LED Back Up Light X2
Halcyon Wet Notes
Oceanic Shadow Mask / Back Up
APEX XTX50 x2
APEX DS4 x2
Oceanic GT3 x3
Oceanic CDX5 x3
Liquidvision Xen
Highland SPG
Halcyon SPG x2
Halcyon 300 bar Manifold X2
Halcyon Large / Small SMB
OMS Spool 100ft / Halcyon Reel 400ft / Halcyon Spool 150ft
OMS Slipsteam Fins XL / Spring Strap
DUI TLS350 Signature (GUE Spec)
DUI ZIP Seals / Gloves
DUI Polartech Powerstretch 300
Pinnacle Merino-Elastiprene Full Suit 5mm
Pinnacle Breaker Full Suit 3mm with Pockets
Hy-Mark AL80 X2
Catalina AL80 X2
Luxer AL40 X2

Rebreather Experience:

This is your last chance. After this, there is no turning back. You drink the red Kool-Aid - the story ends, you wake up in your bed and believe whatever you want to believe. You drink the blue Kool-Aid - you stay in Wonderland and I show you how deep the rabbit-hole goes....

Interact

Signature

"Forget all the labels and pile of cards one might have. Get in the water and it becomes clear who put the time in and who did not. Let's dive." (JC) James Clark

Loading...