---
---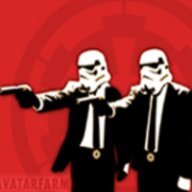 Location:

Occupation:

Launching RQ-4 Global Hawks
Pullmyfinger
PADI Pro, from Guam.
Is not upset about anyone's posts from 1997. Why are you? Feb 20, 2016
Pullmyfinger was last seen:

Feb 27, 2021
Loading...

Loading...

About

Location:

Occupation:

Launching RQ-4 Global Hawks

Gender:

Male

Certification Agencies:

SSI, PSAI, GUE, TDI, SDI, PADI, YMCA/CMAS.

Dive History:

Florida, Alaska (x3), Guam (3 years), Yap, Palau (x2), Chuuk lagoon, UAE. I am now living in Japan so I dive a lot locally.

Certification History:

PADI Instructor, PSAI COPIS CCR Diver, SSI Limited Trimix, Advanced Wreck, TDI Advanced Nitrox/Decompression Procedures, GUE Fundamentals, and DPV1. I fell in love with diving and the people I have met along the way. I love everything about it; it changed my life and opened up many opportunities for me.

Certification Level:

PADI Instructor. PSAI COPIS Technical CCR Diver, SSI Trimix and Adv. Wreck, TDI AN/DP. GUE DPV 1.

# of Logged Dives:

200 - 499

Dive Classification:

Instructor / Assistant Instructor / Dive Master / Dive Con

Years Certified:

Ten Or More Years

Dive Equipment:

Dive X Cuda 400, and Halcyon T-16 DPVs. Buoyancy- Single tank rig=X-Deep and Dive Rite BP/W rigs for students. I also dive a Halcyon Eclipse 30. Doubles rigs=Halcyon Evolve 40.
Gas- Apeks Tek3 regs, Dive Rite XT, Mares Abyss and Fusion 52X
Exposure- Santi eMotion; BZ200 and Summer undergarments. Aqualung 3mm and 5mm wetsuits.
Analysis- Oxycheq expedition and an El Cheapo.
Vision-Halcyon, Scuba Pro, IST and Mares masks.
Lighting-Halcyon Flare, Halcyon EOS Mini, Gulftex Photon Torpedos and Halcyon Scout back up lights.
Depth and time- Uwatec bottom timers, Shearwater Perdix and Shearwater Predator.
Navigation-Suunto SK-7.
Propulsion-Jets, Mares Avanti Quattro and Power Plana fins.

Rebreather Type:

Megalodon

Rebreather Experience:

Diving Rebreathers Since:

Nov 2013.

I maintain and launch UAVs for 'Murica.
I previously worked in Japan as a machinist, and aircraft sheet metal mechanic; I deployed throughout the year to aircraft carriers, Afghanistan, Kuwait, and to other interesting places. I'm a PADI Instructor. I have also taken TDI Advanced Nitrox/Decompression Procedures, the GUE Fundamentals course, PSAI COPIS CCR, SSI limited Trimix, and Advanced Wreck.

In addition to diving, I am into photography (mostly portraits.), Archery, Jiu Jitsu, golf and outrigger canoe paddling.

Interact

Loading...

Loading...