---
---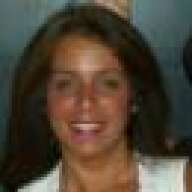 Last Activity:

Dec 12, 2013
Joined:

Oct 27, 2010
Messages:

225
Likes Received:

0
Media:
Birthday:

November 29

Home Page:

Occupation:

Chemistry Manufacturing and Control Scientist
Loading...

Loading...

About

Birthday:

November 29

Home Page:

Occupation:

Chemistry Manufacturing and Control Scientist

Gender:

Female

Certification Agencies:

PADI

Dive History:

Florida, numerous Caribbean islands, PA quarries, NJ lakes, and Mexico

Certification History:

Open Water certified since 1995

Certification Level:

Open Water

# of Logged Dives:

50 - 99

Dive Classification:

Just An "Average" Diver

Years Certified:

Ten Or More Years

Dive Equipment:

wet suits, mask, fins, snorkle, booties - I don't have much gear

Rebreather Experience:

I am a dynamic figure, often seen scaling walls and crushing ice. I have been known to remodel train stations on my lunch breaks, making them more efficient in the area of heat retention. I write award-winning plays, I manage time efficiently. Occasionally, I tread water for three days in a row. I cook Thirty-Minute Brownies in twenty minutes and I am an outlaw in Peru.

Using only a hoe and a bucket of water, I once single-handedly defended a tiny village in the Amazon Basin from a horde of ferocious army ants. I am the subject of numerous documentaries. When I'm bored I build large suspension bridges in my backyard. I enjoy urban hang gliding.

I am an abstract artist, a concrete analyst, and a ruthless bookie. Critics worldwide swoon over my original line of polyester eveningwear. I don't perspire. I am a private citizen, yet I receive fan email. Last summer I toured the world with a traveling centrifugal-force demonstration. My deft floral arrangements have earned me recognition within the international botany community.

I can hurl tennis rackets at small moving objects with deadly accuracy. I once read War and Peace, Moby Dick, and Paradise Lost, in one day and still had time to redecorate my entire house that evening. I know the exact location of every item in the supermarket. I have carried out several covert operations for the CIA. I sleep once a week. When I do, I sleep in a chair. While on vacation, I successfully negotiated with a group of terrorists who had seized a small bakery. The laws of physics do not apply to me.

I balance, I weave, I dodge, I frolic, and my bills are paid. On my days off, to let off steam, I participate in full-contact origami. Years ago I discovered the meaning of life but forgot to write it down. I breed prizewinning clams. I have won bullfights in Mexico, cliff-diving competitions in Sri Lanka, and spelling bees in Russia. I have played Cleopatra, I have performed open-heart surgery, and I have spoken with Elvis.

Interact

Signature

[SIGPIC][/SIGPIC]

Some people are like slinkies - not really good for anything but they bring a smile to your face when pushed down the stairs!

Loading...