---
---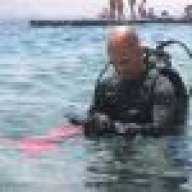 Home Page:

Occupation:

Intr. U/W Photographer International Guides
Loading...

Loading...

About

Home Page:

Occupation:

Intr. U/W Photographer International Guides

Gender:

Male

eBay User Name:

naseisrael

Blog / MySpace URL:

http://www.scubaboard.com/forums/blogs/scubadiveilat/

Certification Agencies:

NASE, PADI, ACUC

Dive History:

My passion started in Toronto, Ontario CANADA.
Scuba diving the;
- Wasaga Beach Area.
- British Columbia Coastal
BAHAMAS ISLANDS
HAWAII ISLANNDS
The Big Island;
- Kona
- Hilo
FIJI ISLANDS
AUSTRALIA
-GBR
SOUTH AMERICA CHILE
-Isla De Pascua
-Isla De Damas
-Isla De Chorro

Certification History:

ACUC- Canada - AOWD
PADI - Europe - Professional
NASE WORLDWIDE - Regional Representative & Instructor Trainer

Certification Level:

NASE Instructor Trainer, U/W Photographer

Dive Classification:

Instructor / Assistant Instructor / Dive Master / Dive Con

Years Certified:

Six - Ten Years

Dive Equipment:

-BCD Dragon Airtrim Intergrated weight pocket-REGULATOR Ice Extreme-OCTOPUS - REEF 3MM WETSUIT-THERMO 1MM L/S SHIRT-BOOTIES 1MM-SOCKS 1MM-GLOVES 1MM-DIVE LIGHT PRIMARY AND SECONDARY-BEACON LIGHT-SOFT WEIGHTS-O-RING HOLDER

Rebreather Experience:

"I think therefore...I am"

Interact

Content:

AIM:

NONE

ICQ:

NONE

Yahoo! Messenger:

NONE

Skype:

naseisrael

Loading...