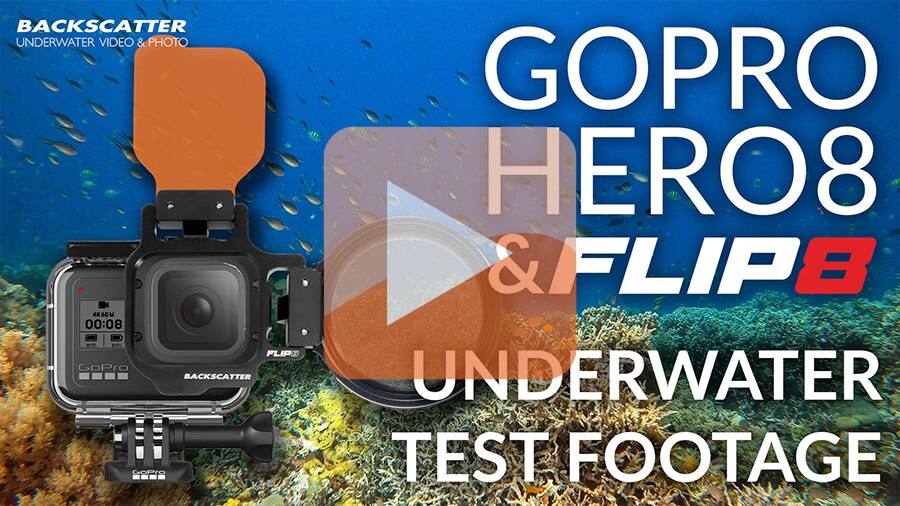 FLIP8 | Underwater Video Test Footage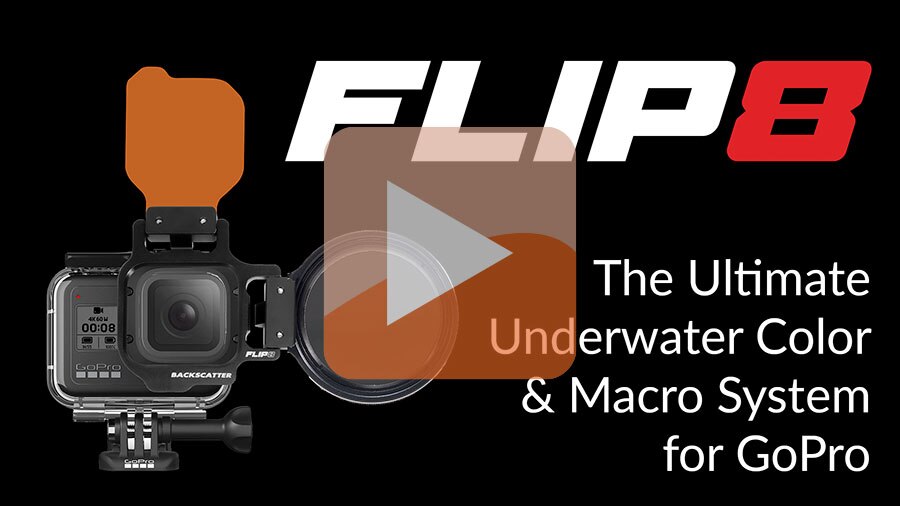 FLIP8 | Overview & Installation Instructions
LOOK NO FURTHER
Are you new to the GoPro or a long time shooter looking to get the best imagery possible with your camera? The Flip Filter System by Backscatter provides you with the most comprehensive filter kit available. We've got you covered underwater with color correction, lens correction as well as topside filters like neutral density filters and more. We also know that good footage involves stable footage, and have come out with our GoPro camera trays, tripods, and more. Read the full article to get caught up to date on our GoPro Underwater Solutions.
CHALLENGE #1: BAD UNDERWATER COLOR
Topside, the GoPro cameras are a no-brainer for capturing stunning, wide angle, HD footage in good lighting conditions. Underwater is a much different story, with the camera needing the addition of a red filter to help correct your images from being all blue or all green. Every diver has noticed that the underwater environment is one of the monochromatic hues rather than distinct colors. Depending on your location, objects will take on a blue or green cast at the expense of all things yellow, orange, red, etc. This is because water acts as a filter of red light. The deeper you dive the more the red spectrum is filtered from the ambient light. You can, however, emphasize the existing red light by filtering out the blue spectrum with a red filter.
ACTUAL GOPRO IMAGES WITHOUT FILTER & WITH FLIP8 FILTER
SOLUTION: FLIP8 COLOR CORRECTION SOLUTIONS
As hardcore GoPro users, we discovered that capturing the best underwater color requires the use of multiple filters. After hundreds of hours of testing, we've perfected a multi-filter system and integrated it into our world-renowned FLIP design. The FLIP8 Filter System gives you multiple filters at the flip of one finger. Optimal color has never been so easy!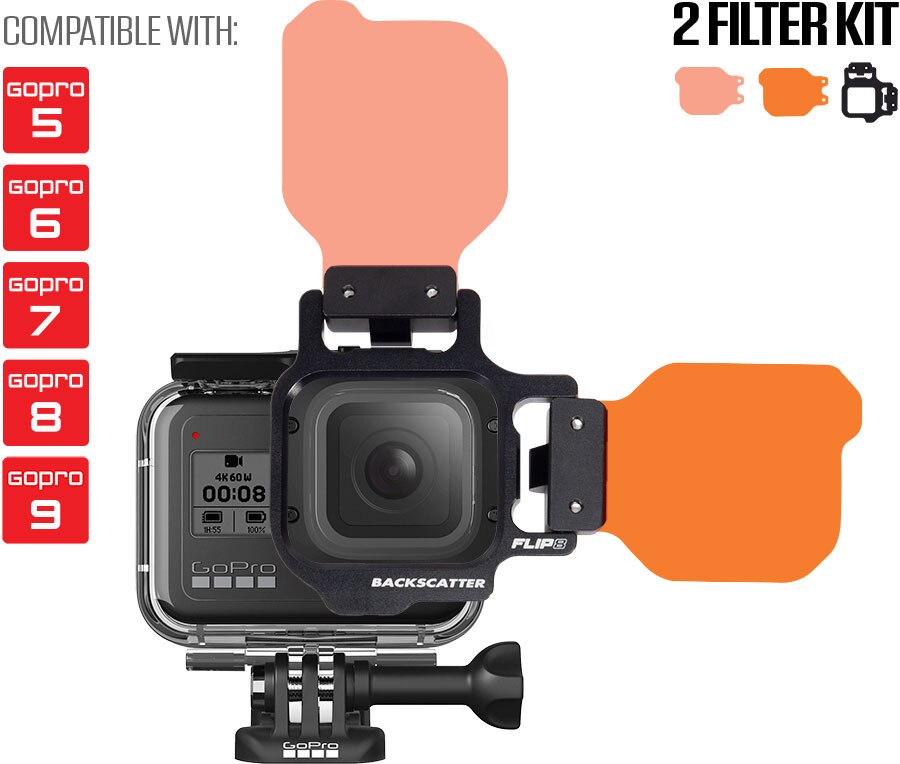 The FLIP8 Filter System features a universal filter shape that works with either on the side or top position. The FLIP8 System features professional craftsmanship made of aircraft grade anodized aluminum. Get the FLIP8 Two Filter Kit for two filters on the same dive, and change them with a flip! Outfit your GoPro 5, 6, 7 or 8 with SHALLOW and DIVE filters, our GREENWATER filter or add any other filter via our 55MM Filter Holder.
Get Perfect Color in Green Water As Well!
Not shooting in blue water? Try our GREENWATER color filter for perfect underwater color in cold water diving locations like Monterey, Catalina, British Columbia, Norway, freshwater lakes, and more. Below is a short video shot with the GoPro HERO7 Black outfitted with our GREENWATER filter.