CLICK HERE to go to the Digital Shootout event coverage website! See the Contestant Results, Gear Tests and the Shootout Life in Little Cayman.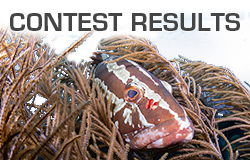 While the Shootout is mostly a learning event with an emphasis on improving underwater shooting and editing techniques, the event organizers, Backscatter Underwater Video & Photo and Under Exposures, manage to amass some very cool prizes to give away in the week-ending friendly competition. Regardless of whether or not your images won a prize, congratulations to all of this year's participants for your hard work and improvement shown during the Shootout! Each of you created captivating, artistic ocean images to be proud of, and you are all winners!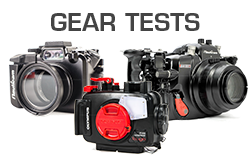 Whether you are new to underwater photography or a seasoned pro, today's choices for cameras, housings, lights, and accessories are vast. The Digital Shootout is the perfect opportunity for the industry pros to test and review the latest in underwater imaging gear. Not only will they push all the buttons and turn all the dials, but they will also put the gear through everyday, real-life diving scenarios to see how it measures up. Check out the reviews of these current model cameras and housings and accessories.